hughville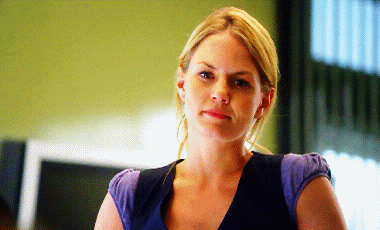 Cameron: Doesn't the doctors' lounge have that same TV?
House: Nope. They've got a 12 inch, exactly like the one that used to be in here.
Cameron: Files are done.
House: I'll be doing a dance of joy just as soon as my leg is healed. [to the maintenance men] Can you tilt that down?
Cameron: I know the paperwork annoys you, but patient records are important. You can't just let them sit there.
House: I had to. In the name of science. I let the crap pile up and I see which team member is the most self-flagellating – breaks down, clears up the mess. Surprise was, it turned out to be you. Again. And you weren't even registered as a competitor. You miss me.
Cameron: You miss me. You hired Thirteen to replace me.
House: Yeah, yeah, yeah. All pretty girls are fungible. You're avoiding.
Cameron: I miss the job. I miss running around playing private investigator. I miss... the puzzles.
House: Seriously. I'll fire Thirteen. Or Kutner, if you think Thirteen is hot.
Cameron: I don't miss you.
Living The Dream, S4